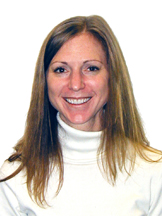 Sheri Pemberton
Chief of the External Affairs Division, Media Contact, & Legislative Liaison
Sheri Pemberton has almost two decades of public policy and state government experience. Sheri began her career in the California Legislature working for members of the Legislature, including as Chief of Staff to former Assemblymember Ted Lieu.
For the past several years, Sheri has served as the Chief of External Affairs & Legislative Liaison for the California State Lands Commission. Sheri's analytical and problem-solving skills and "can do it" attitude, enabled her to successfully enhance the Commission's legislative, social media, website, and waterfront redevelopment work. Along with developing a new website, social media presence, and media relations strategy for the Commission, Sheri led the Commission's development of an environmental justice policy and manages all state and federal legislation affecting the Commission.
Sheri has core expertise in many environmental and public land management areas, including coastal and resource management, oil and gas decommissioning, climate change, public access, and waterfront redevelopment, and is well versed in the Public Trust Doctrine.
Sheri graduated from CSU Sacramento, earning a BA and MA in Government.
Contact: Sheri.Pemberton@slc.ca.gov | 916.574.1992