News
The Commission has released its own Sea-Level Rise Viewer, an interactive web mapping application to assist users with understanding the risks and impacts to Public Trust lands and resources. The...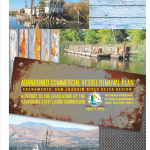 Our final Plan, incorporating comments received prior to June 18th, will be presented at the Commission's meeting on June 28, 2019 in San Diego.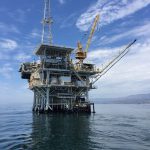 The purpose of the Town Hall is to update the community on the Commission's efforts to plug and abandon the oil and gas wells at Holly and Piers 421 and...
Goleta - Since Venoco LLC quitclaimed State Lease PRC 421, which includes the PRC 421 wells, the Commission, through its agents, has undertaken the plug and abandonment operations (in Venoco's...
The Commission is proud to release its Request for Project Proposals for the use of 9.4 acres of vacant, state-owned waterfront property consisting of 1,000 feet of shoreline on the...
Sacramento - The San Diego Ocean Planning Partnership has released an interactive, user-friendly Web Mapping Application that is designed to help users better understand the dynamic ocean space and ocean-related...
California's iconic coast is home to many of California's precious natural, cultural, and historic resources. The public policy of protecting, expanding, enhancing, and promoting public access to the State's coast,...