News

The Commission has commenced a 15-day public comment period for modifications to the regulatory text of Article 2.9.1 – Permits for Geophysical Surveys. The comment period will run from July...
The Commission is excited to announce that OSCAR is live! OSCAR, an online system to support the electronic submittal and tracking of applications, allows the public to access, submit, and...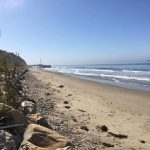 The State Lands Commission and its agents, in coordination with the City of Goleta, the Department of Fish Wildlife's Office of Spill Prevention and Response, and the United States Coast...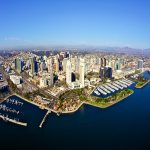 The Commission held its June public meeting in San Diego, where many of the State's most beautiful public lands, beaches, and natural resources are located. At the meeting, the Commission...
Over the past few years, the Commission has sought to compel Carone Petroleum Corporation and Signal Hill Services Inc., state lessees, to pay rent and maintain a sufficient bond for...
The Commission has released its own Sea-Level Rise Viewer, an interactive web mapping application to assist users with understanding the risks and impacts to Public Trust lands and resources. The...