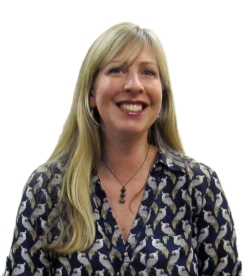 Jennifer Mattox
Science Policy Advisor & Tribal Liaison
Jennifer has nearly 30 years of experience as a scientist with the State of California. She started her career as a student field researcher and later became an environmental policy manager. In 2014, Jennifer began serving as the Commission's Science Policy Advisor and Tribal Liaison.
As a Science Policy Advisor, Jennifer handles statewide policy development and interagency coordination involving climate change, coastal erosion, and sea level rise adaptation. Other areas of expertise include multi-benefit coastal management practices and living shorelines, renewable energy, greenhouse gas emission reduction, and marine protected areas.
As a Tribal Liaison, Jennifer conducts government-to-government consultation and ensures the Commission maintains open and ongoing coordination with tribal nations. Jennifer also advises staff and coordinates protection of tribal resources as projects are implemented and integrates tribal ecological knowledge and tribal environmental justice into the Commission's work.
Jennifer earned a Bachelor of Science degree in Wildlife and Fisheries Biology from UC Davis.
Contact: Jennifer.Mattox@slc.ca.gov | 916.574.0748