The Commission marks a historic moment—the first all-women Commission in its 80-year history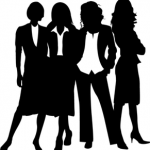 Sacramento, CA – This year, for the first time in its 80-year history, the California State Lands Commission is represented by all women. Eleni Kounalakis, a former U.S. Ambassador to Hungary under President Barack Obama and the first woman in California to be elected as Lieutenant Governor, is Chair of the Commission. Betty Yee, California State Controller and the tenth woman in California history to be elected to statewide office, is a member of the Commission. Keely Bosler, Governor Newsom's Director of Finance and former Cabinet Secretary and chief deputy director for budget in the Finance Department, is the third Commission member. Jennifer Lucchesi, former Chief Counsel, is the second woman to serve as the Commission's Executive Officer.
In the past decade, and especially in the past few years, female representation in government has increased. When the 116th Congress convened last month, women made up nearly a quarter of its membership, 24 percent—the highest percentage in U.S. history. Twenty-nine percent of California's Legislature are women, up from last year's 23 percent. The California State Lands Commission is proud to be at the forefront of this trend.
The Commission's mission is to protect the lands and resources entrusted to its care through balanced management, marine protection and pollution prevention, adaptation to climate change, and ensuring public access to these lands and water for current and future generations.
The first meeting of the 2019 Commission is today, February 4, at 10 a.m. at the Holiday Inn, 300 J Street, Sacramento. Additional details about the Commission, including future meetings, are available here.